<! - - - Main Heading - - ->
ICAS
Bulletin
---
Institute for Corean-American Studies, Inc.
<! - - - - Page Text - - ->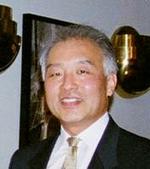 Peter C. Moon

appointed

ICAS Advisor



Dear Friend:
We are pleased to share with you that Peter C. Moon has been appointed
ICAS
Advisor, effective immediately.
Peter has over 25 years of international marketing, business development, joint venture creation and management, program management, and IT, hi-tech, and management consulting experience. In addition, he has over 10 years of experience working with Arthur Young and Company and Coopers & Lybrand in their management and IT consulting practices.
Peter has guided strategic and corporate planning, market entry, competitive positioning, market research, client management, and turn arounds for numerous organisations ranging from small to mid-size companies as well as Fortune 100 organisations.
Peter has experience working with government and commercial clients in US and international markets.
He is fluent in English, Japanese and Korean and holds BA in economics and political science from College of William & Mary.
<! - - - - Signature - - -> Thank you.
Sincerely,

Sang Joo Kim
Senior Fellow & Executive Vice President


ICAS
<! - - - End Page Text - - ->