Institute for Corean-American Studies




<! - - - Main Heading - - ->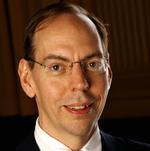 Jacques deLisle
<! - - - - Page Text - - -> Jacques deLisle,
ICAS
Fellow, is a professor of law and a member of the faculty of the Center for East Asian Studies at the University of Pennsylvania. His recent writings focus on legal reform and the politics of economic reform in contemporary China, the law and politics of Hong Kong's reversion to China and post-reversion Hong Kong, U.S.-P.R.C. relations, the P.R.C.'s approach to sovereignty and international law, the "Asian values" debate in international human rights law and international relations, the law and politics of Taiwan's international status, and efforts to export U.S. legal models and provide legal assistance to parts of East Asia and the former Soviet Bloc. He teaches courses on Chinese Law, Comparative East Asian Law, Public International Law, the Government and Politics of China, Law and Economic Reform in Contemporary China, China and International Law, Constitutional Separation of Powers Law, and Torts.
deLisle received his undergraduate education at Princeton University and graduate education in law and political science at Harvard University. He previously served in the Office of Legal Counsel, U.S. Department of Justice, where his responsibilities included China-related legal matters, and U.S. foreign relations law. He is a frequent consultant and expert witness on issues of P.R.C. and Hong Kong law. Jacques also is a member of the board of directors of the American Society of Comparative Law, a peer-reviewer for various research funding organizations, a member and former chair of the University of Pennsylvania Law School's Graduate / International Studies Committee, a member of the executive committee of Penn's Center for East Asian Studies, and faculty advisor to Penn's
Journal of International Economic Law
.
Jacques is fluent in French and Mandarin.
<! - - - End Page Text - - ->
This page last updated February 19, 2013 jdb