Institute for Corean-American Studies




<! - - - Main Heading - - ->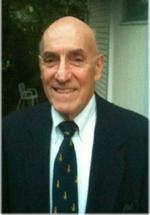 Joseph A. Bosco
<! - - - - Page Text - - -> Joseph A. Bosco,
ICAS
Fellow, served as China country desk officer in the office of the secretary of defense from 2005-2006. Previously, Joseph taught a graduate seminar on US-China-Taiwan relations at Georgetown's School of Foreign Service. He is presently a national security consultant and a senior associate at the Center for Strategic and International Studies.
Joseph has published in
The Washington Post
,
Los Angeles Times
,
New York Times
,
Christian Science Monitor
,
Washington Times
,
St. John's Review
,
Weekly Standard
,
Chinese Yearbook of International Law
, and
Politico
. See links at
www.JosephABosco.com
.
Joseph earned his A.B. degree from Harvard College, his L.L.B. degree from Harvard Law School, and his L.L.M. degree from Georgetown Law Center. He served in the U.S. Navy in the Western Pacific.
<! - - - End Page Text - - ->
This page last updated November 15, 2016 jdb