Institute for Corean-American Studies




<! - - - Main Heading - - ->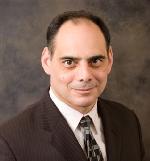 James Carafano
Deputy Director, Kathryn and Shelby Cullom Davis Institute for International Studies
Director, Douglas and Sarah Allison Center for Foreign Policy Studies
The Heritage Foundation



<! - - - - Page Text - - -> James Carafano, one of the nation's leading experts in defense and homeland security, directs Heritage's Douglas and Sarah Allison Center for Foreign Policy Studies.
Jim is an accomplished historian and teacher as well as a prolific writer and researcher on a fundamental constitutional duty of the federal government: to provide for the common defense.
His research focuses on developing the national security required to secure the long-term interests of the United States -- protecting the public, providing for economic growth and preserving civil liberties.
In this capacity, Jim is one of the principal policy experts who appear in Heritage's gripping documentary on the case for missile defense,
33 Minutes: Protecting America in the New Missile Age
.
In August 2009, he was promoted to director of the Allison Center for Foreign Policy Studies as well as to deputy director of the Kathryn and Shelby Cullom Davis Institute for International Studies.
Jim, a 25-year veteran of the Army, manages day-to-day research and program activities of the Allison Center. He also serves as deputy to Kim R. Holmes, vice president for defense and foreign policy studies, in overseeing the centers and projects of Davis Institute, where he had been assistant director since 2006.
Jim is a weekly columnist on national security affairs for the
Washington Examiner
newspapers.
His most recent book is
Private Sector/Public Wars: Contracting in Combat-Iraq, Afghanistan and Future Conflicts
(Praeger, 2008), a rigorous study of contractors' role on the battlefield and their impact on military effectiveness and civil society.
His current book project is a history of the modern military. Jim is editing a new book series,
The Changing Face of War
, which examines how emerging political, social, economic and cultural trends will affect the nature of armed conflict.
Jim joined Heritage as a senior research fellow in 2003. He had been a senior fellow at the Center for Strategic and Budgetary Assessments, a Washington policy institute dedicated to defense issues.
In his Army career, Jim rose to the rank of lieutenant colonel. He served in Europe, Korea and the United States. Jim's assignments included head speechwriter for the Army Chief of Staff, the service's highest-ranking officer. Before retiring, he was executive editor of
Joint Force Quarterly
, the Defense Department's premiere professional military journal.
A graduate of West Point, Jim holds a master's degree and a doctorate from Georgetown University as well as a master's degree in strategy from the U.S. Army War College.
He is a visiting professor at National Defense University and Georgetown University. Jim previously served as an assistant professor at the U.S. Military Academy in West Point, N.Y., and as director of military studies at the Army's Center of Military History. He taught at Mount Saint Mary College in New York and was a fleet professor at the U.S. Naval War College.
Jim is the co-author with Paul Rosenzweig of
Winning the Long War: Lessons from the Cold War for Defeating Terrorism and Preserving Freedom
(2005). The authors, first to coin the term "the long war," argued that a successful strategy requires a balance of prudent military and security measures, continued economic growth, zealous protection of civil liberties and prevailing in the "war of ideas" against terrorist ideologies.
Jim also co-authored a textbook,
Homeland Security
(McGraw-Hill), designed as a practical introduction to everyday life in the era of terrorism. The textbook addresses such key details as the roles of first responders and volunteers, family preparedness techniques and in-depth looks at weapons of mass destruction.
His other works include
G.I. Ingenuity: Improvisation, Technology and Winning World War II
(2006);
Waltzing Into the Cold War
(2002); and
After D-Day
(2000), a Military Book Club main selection.
As an expert on defense, intelligence and homeland security issues, Jim has testified many times before Congress.
He is a regular guest analyst for all the major U.S. network and cable television news organizations, from ABC to FOX to MSNBC to PBS, as well as such outlets as National Public Radio, Pajamas TV, Voice of America and the History Channel. From SkyNews to Al Jazeera, Jim also has appeared on TV news programs originating in Australia, Austria, Canada, France, Great Britain, Greece, Hong Kong, Ireland, Iran, Japan, Portugal, Spain and Sweden.
Jim's op-ed columns and commentary are published widely, including the
Baltimore Sun
,
Boston Globe
,
New York Post
,
Philadelphia Inquirer
,
USA Today
and
Washington Times
in addition to the
Washington Examiner
.
He is a member of the National Academy's Board on Army Science and Technology and the Department of the Army Historical Advisory Committee. Jim is a senior fellow at George Washington University's Homeland Security Policy Institute.
In 2005, Jim received Heritage's prestigious W. Glenn and Rita Ricardo Campbell Award. The honor goes to the staff member determined to have made "an outstanding contribution to the analysis and promotion of the free society."
<! - - - End Page Text - - ->
This page last updated January 6, 2012 jdb