Institute for Corean-American Studies




<! - - - Main Heading - - ->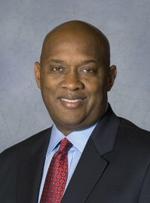 Dwight Evans

State Representative,
Commonwealth of Pennsylvania


<! - - - - Page Text - - -> Dwight Evans, Honourary Co-Chair of the Host Committee for the
ICAS

Liberty Tennis Classic Invitational Spring
, is one of the most well respected legislators serving in the Pennsylvania General Assembly today. Dwight began his career in the House in 1980 when he was elected to represent the people of the 203rd legislative district. Dwight served as Democratic Chairman of the Appropriations Committee from 1990 - 2010. He has earned a national reputation for his work to deliver quality food in underserved communities; his commitment to education; and his efforts to stop handgun violence, all part of his broader strategy to spur economic development.
Dwight is the catalyst behind the Pennsylvania's Fresh Food Financing Initiative (FFFI), which First Lady Michelle Obama has cited as part of her "Let's Move" campaign to combat childhood obesity. He is fiercely passionate about funding for education. At the same time, Dwight believes schools should meet stringent standards. As such, he supports choice for parents and he authored the state's Charter School law.
Dwight is native of Philadelphia and a graduate of Germantown High School, Community College of Philadelphia and LaSalle University. He received an honorary doctorate from Lincoln University. Dwight is on the boards of Fox Chase Cancer Center, Pennsylvania Convention and Visitors Bureau, Concerned Black Men and the Black Alliance for Educational Options and is a former member of the National Governing Assessment Board.
<! - - - End Page Text - - ->
This page last updated February 28, 2012 jdb