Institute for Corean-American Studies




<! - - - Main Heading - - ->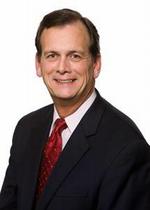 John Edward Hilboldt
<! - - - - Page Text - - -> John Edward Hilboldt is Director of Lectures and Seminars for The Heritageís Foundation. Prior to assuming his current position, John served as Deputy Director of Heritageís Coalition Relations Department, where he edited two issues of the
Policy Experts
guide and its accompanying policyexperts.org Web directory as well as coordinating other outreach endeavors.
Prior to joining Heritage in 1999, John was Administrator for the Church of Christ in Falls Church, Va. Previously, he was Director of the White House Gift Unit, a position he held through the first year of the George H. W. Bush Administration and most of the Reagan Administration. John also served in the Reagan Administration as an Assistant Director of Presidential Personnel and an Assistant for Special Projects in the Office of Cabinet Affairs.
Before coming to the Washington, John served as Director of Belle Meade Mansion, a historic, antebellum house museum in Nashville, Tenn. He was also a charter founder and officer of the Tennessee Conservative Union.
A graduate of Vanderbilt University, John earned his bachelorís degree
cum laude
in a double-major of political science and history.
<! - - - End Page Text - - ->
This page last modified August 30 30, 2016 jdb