Institute for Corean-American Studies




<! - - - Main Heading - - ->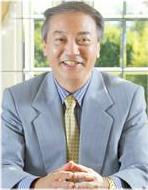 Corry Hong
<! - - - - Page Text - - -> Corry Hong is the founder, President and Chief Executive Officer of UNICOM Global. Corry founded UNICOM Global 31 years ago, and has built the Company from a single software product and one employee to a global business enterprise that currently holds and manages 25 corporate entities with offices and operations around the world, including Los Angeles, Dallas, Boston, New Hampshire, New Jersey, Virginia, Germany, France, UK, Ireland, Belgium, Italy, Spain and Switzerland. UNICOM Global includes companies that engage in or provide mission-critical computer technology, business services, mergers and acquisition expertise, real estate investments, and corporate financing. He has presided over a period of phenomenal growth in recent years despite the challenging worldwide economy, including the acquisition of strategic private and NASDAQ-traded technology companies.
Born in Seoul, Corry played lead guitar in a hard rock band in Korea, and composed and recorded numerous musical scores before he turned his attention to designing software. At age 20, he came to California and studied computer science at Pierce College in Los Angeles.
Corry is a leader in the IT community, and is a frequent speaker to the IT industry, including at IBM Executive Forums, IBM VIP Invitation-only Seminars, and special leadership presentations to Fortune 500 and Global 2000 CEOs and CIOs regarding the future of technology and its ever changing role in business and the world. He and his family are active in the Korean community in Los Angeles, and Corry has assisted, consulted for and mentored numerous entrepreneurs and businesses throughout Southern California and Korea.
Corry lives in Beverly Hills, California with his wife, 3 children and 5 puppies. He occasionally enjoys fine wine, playing music, and fishing, but his passion remains focused on technology and the promise that such innovations create
<! - - - End Page Text - - ->
This page last updated December 21, 2012 jdb