Institute for Corean-American Studies




<! - - - Main Heading - - ->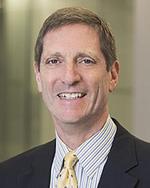 John David Hoppe
<! - - - - Page Text - - -> Drawing on 29 years of Hill experience, John David Hoppe serves as Chief of Staff to the Speaker of the House Paul Ryan.
Most recently, he was in the private sector as president of Hoppe Strategies, a strategic planning, lobbying and political consulting firm.
He directed Whip offices in both the House and Senate and led the Senate Majority Leaderís office during the Clinton and Bush 43 administrations.
Currently Hoppe is a Senior Advisor to the Bipartisan Policy and Ryan Center.
He holds a B.A. in Government from the University of Notre Dame, and an M.A. in International Relations from Johns Hopkins School of Advanced International Studies.
<! - - - End Page Text - - ->
This page last modified January 1, 2016 jdb