Institute for Corean-American Studies




<! - - - Main Heading - - ->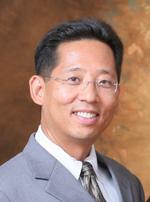 Sang Hun Kim
<! - - - - Page Text - - -> Sang Hun Kim,
ICAS
Director for Corporate Relations, is the founder and CEO of Global Link Solutions, Inc. (GLS), an 8(a) certified firm located near the Washington D.C metropolitan area.
An eighteen-year veteran in the telecommunications and networking industry, Sang founded GLS in 1996 with a vision of transforming latest technology advances to practical business applications. Since then, GLS has become one of the leading application service providers specializing in web-based automation applications and services for commercial businesses and government agencies. Prior to joining GLS, Sang held various management positions in marketing, operations and engineering from major telecommunication companies such as Sprint, Concert, MCI and British Telecom.
Sang holds a Bachelor of Science in Electrical Engineering from the University of Virginia and Master of Science from Stanford University and Johns Hopkins University in Engineering and Economics. <! - - - End Page Text - - ->
This page last updated July 11, 2018 jdb