Institute for Corean-American Studies




<! - - - Main Heading - - ->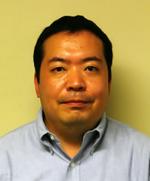 Yoshi Kurose
<! - - - - Page Text - - -> Yoshinari "Yoshi" Kurose, a journalist specialized in international security and foreign affairs, is Washington DC Bureau Chief of
The Sankei Shimbun
, a leading national newspaper in Japan.
As a newspaper reporter, Yoshi spends much of his career as a foreign correspondent. Previously posted in New Delhi, India (1997~2000) and Jakarta, Indonesia (2002~2006) as Bureau chief of
The Yomiuri Shimbun
, he covered extensively on South Asia and South East Asia regional security issues in the field, including violent extremism in both regions.
As a student of American studies, Yoshi also had served as a DC correspondent for the Yomiuri from 2008 to 2012, before taking up present position in Sankei in 2017. A graduate of Keio Gijuku University in Japan, he holds bachelorís degree in both political science and journalism.
<! - - - End Page Text - - ->
This page last modified September 16, 2017 jdb