Institute for Corean-American Studies




<! - - - Main Heading - - ->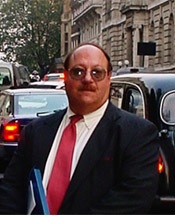 Robert A. Manning
<! - - - - Page Text - - -> Robert A. Manning is a senior fellow at the Atlantic Council, with its Brent Scowcroft Center on International Security and its Foresight, Strategy and Risks Initiative at the Atlantic Council. He is author of
Envisioning 2030: US Strategy for a Post-Western World, US Extended Deterrence in Asia to 2025;Shaping the Asia-Pacific Future: Strengthening the Instiutional Economic Architecture for an Open, Rules-Based Order; The Shale Revolution on and the New Geopolitics of Energy Can America Keep its Innovative Edge?
and other studies of global trends.
Bob served as senior strategist, Director of National Intelligence (DNI) National Counterproliferation Center, 2010-2012 and director, long-range energy and regional/global affairs, US National Intelligence Council, Strategic Futures Group, 2008-2010. From 2005-2008, he served as a member of the secretary's Policy Planning Staff, Department of State and from 2001-2005 Bob was senior counselor, energy, technology and science policy, Department of State, where he advised the undersecretary of state for global affairs and other senior officials on a range of issues including: energy and climate change policy; and new energy technologies. From 1997-2001, Bob was director of Asian studies and a senior fellow at the Council on Foreign Relations. He led several CFR task forces including the Korea Task Force and The Southeast Asia Task Force among others.
His publications at CFR include
The Asian Energy Factor
(Palgrave/St. Martins 2000);
China, Nuclear Weapons and Arms Control
(Council on Foreign Relations); essays on nuclear weapons, numerous journal articles on international energy and Asian security issues; and roughly half a dozen book chapters in edited volumes on China, Korea, Japan, regional security architecture, energy and energy security.
Bob was previously an advisor for policy and public diplomacy to the assistant secretary of state for East Asian and Pacific affairs at the Department of State. From 1988-1989, he was an advisor to the Office of the Secretary of Defense.
<! - - - End Page Text - - ->
This page last modified May 23, 2017, 2016 jdb