Institute for Corean-American Studies




<! - - - Main Heading - - ->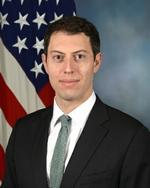 Jim Mitre
<! - - - - Page Text - - ->
Jim Mitre serves as the Acting Deputy Secretary of Defense for Strategy & Force Development. His responsibilities include defense strategy, strategic analysis, and force development. Jim also served as the Executive Director of the 2018 National Defense Strategy.
Jim previously served as the Director for Analysis and focused on developing defense planning scenarios and assessing the performance of future forces. He was also in the Plans office on the global defense posture portfolio where Jim led development of the Department of Defenseís strategic approach to posture in the Asia Pacific, Europe, and Middle East. He joined the Department of Defense in 2007 as an OSD Presidential Management Fellow through which Jim completed rotations with OSD (Policy) Afghanistan and African Affairs; the Department of Stateís Political-Military Affairs section in Embassy Kabul; the Office of the Director of U.S. Foreign Assistance; the Kenya-U.S. Liaison Office in Nairobi, Kenya; and the Office of the Under Secretary of Defense for Comptroller. Prior to joining OSD, he co-founded a private counterterrorism research organization, the SITE Institute.
Jim holds a J.D. from the University of Virginia School of Law (2006) and a Bachelorís in Business Administration from the University of Michigan Business School (2000). He is a Term Member of the Council on Foreign Relations.
<! - - - End Page Text - - ->
This page last modified October 1, 2018 jdb