Institute for Corean-American Studies




<! - - - Main Heading - - ->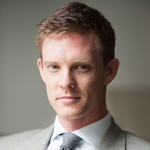 Adam Mount
<! - - - - Page Text - - -> Adam Mount,
ICAS
Fellow, is a Senior Fellow at the Center for American Progress (CAP), where his work covers U.S. nuclear strategy and force structure, global nuclear politics, deterrence, and North Korea. Previously, Adam was a Stanton Nuclear Security Fellow at the Council on Foreign Relations (CFR).
In 2015-16, Adam directed the CFR Independent Task Force on U.S. Policy Toward North Korea, a group of seventeen experts chaired by Adm. Mike Mullen and Sen. Sam Nunn. Their report,
A Sharper Choice on North Korea: Engaging China for a Stable Northeast Asia
issued ten findings and six recommendations for the next presidentís policy toward the regime.
Adam's other writings have been published by
Foreign Affairs
,
Survival
, the
Nonproliferation Review
,
Democracy
, and other outlets, and he is a columnist at the
Bulletin of the Atomic Scientists
. Adam's analysis has been cited in
The Washington Post
,
The Wall Street Journal
, and
Politico
, and he has appeared on CNN, CBS, and CNBC networks. Adam has testified before the House Armed Services subcommittee on strategic forces.
He holds a Ph.D. and M.A. from the Department of Government at Georgetown University, and a B.A. from Reed College.
<! - - - End Page Text - - ->
This page last modified June 13, 2017 jdb