Institute for Corean-American Studies




<! - - - Main Heading - - ->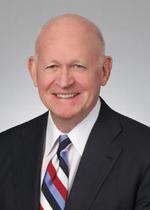 Michael Pillsbury
<! - - - - Page Text - - -> Michael Pillsbury,
ICAS
Fellow, is the Director of the Center on Chinese Strategy of the Hudson Institute, 2014 - present.
He is the author of three books on China, the most recent one is an international bestseller,
The Hundred-Year Marathon
, also published in Korean, Japanese, Taiwan-Chinese and a PRC-Chinese edition published by Chinese National Defense University, and published in Hindi and Mongolian.
The Hundred-Year Marathon
was selected "
one of the 10 best books of the year
" by the
Christian Science Monitor
; selected by the Commander, US Special Operations Command for
Commanders Reading List, 2017
. The book was number one on the
Washington Post
best seller list on February 15, 2015.
Michael's additional profile may be found in the following links.
https://en.wikipedia.org/wiki/Michael_Pillsbury
http://www.michaelpillsbury.net/pillsburybiography.php
<! - - - End Page Text - - ->
This page last modified October 21, 2017 jdb