Institute for Corean-American Studies




<! - - - Main Heading - - ->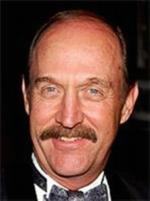 Stan Smith
<! - - - - Page Text - - -> Stan Smith,
ICAS
advisor to the
ICAS
Liberty Tennis Board, is a legend of his sport, not only for the myriad tennis titles on his resume, but also for the legacy of sportsmanship and courtesy he has brought to the profession, and which he continues to exude today.
Stan dominated tennis in the early 1970s, winning the U.S. Open in 1971 and Wimbledon in 1972. In his career he has won 39 singles titles. He also represented his country in the Davis Cup for 10 years, helping to win the coveted championship seven times.
Stan was the number one player in the world in 1971 and 1972, and was the United States' top-ranked player in 1969, 1971, 1972 and 1973. He also won 61 doubles crowns during his successful career, most of those with his long-time playing partner Bob Lutz.
Stan won the 35-and-over title at Wimbledon in 1984 and 1985 and at the U.S. Open in 1984. We won the 55- and over title at the US Open in 2002 and 2004. He was the coach of the 2000 U.S. Olympic tennis team in Sydney.
He was inducted into the International Tennis Hall of Fame in 1986.
Stan was Director of Coaching for the USTA Player Development Program from 1986-1994 and was the Associate Director of Player Development from 1995-1998.
He was the Co-Founder and currently Manager of the Smith Stearns Tennis Academy at Sea Pines Resort started in 2002. Stan has also been the Touring Pro for Sea Pines since 1971.
Stan currently serves as Chairman of both Stan Smith Events and Stan Smith Design. He became the President of the International Tennis hall of Fame in 2011.
Stan and his wife Margie reside in Hilton Head Island, South Carolina and have four children and three grandchildren.
<! - - - End Page Text - - ->
This page last updated December 7, 2011 jdb