Institute for Corean-American Studies




<! - - - Main Heading - - ->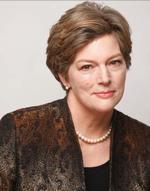 Kathleen Stephens
U.S. Ambassador to the Republic of Korea.


---
<! - - - - Page Text - - -> The Honourable Kathleen Stephens was confirmed as Ambassador to the Republic of Korea in August, 2008. A career Foreign Service officer, Ambassador Stephens has held numerous senior diplomatic positions in Washington and abroad. From 2005 to 2007, Ambassador Stephens was Principal Deputy Assistant Secretary of State for the Bureau of East Asian and Pacific Affairs. Among other positions, she was Deputy Assistant Secretary of State in the Bureau of European and Eurasian Affairs from 2003 to 2005.
Ambassador Stephens' earlier assignments in Asia include consular and public affairs officer in Guangzhou, China (1980-1982), chief of the internal political unit in Seoul (1984-1987), and principal officer of the U.S. Consulate in Busan, Korea (1987-1989).
Ambassador Stephens holds a B.A. (Honors) in East Asian studies from Prescott College and a master's degree from Harvard University. Ambassador Stephens also studied at the University of Hong Kong. She holds honorary doctoral degrees from Chungnam National University and the University of Maryland and is a 2009 recipient of the Presidential Meritorious Service Award.
<! - - - End Page Text - - ->
This page last updated November 13, 2010 jdb