Institute for Corean-American Studies




<! - - - Main Heading - - ->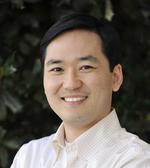 Sang Yi
<! - - - - Page Text - - ->
Elected on May 1, 2018, Sang Yi currently serves as a Councilman on the Fairfax City Council.
An active leader in the community, Sang previously served as the City's appointed member of the Fairfax Alcohol Safety Action Program (ASAP) Policy Board. He also served as the 2nd Vice Commander of American Legion Post 177 in the City of Fairfax, and as President of his homeowners association.
Sang has a deep gratitude and respect for the American Dream, which motivated him to dedicate his life to public service in pursuit of growing opportunities for others. An experienced government professional, he presently serves as a senior congressional aide focused on oversight of our U.S. government at the highest levels to reduce waste, fraud, and abuse.
Sang began his career in the executive branch at a Defense Department intelligence agency. He also serves as a Lieutenant Commander in the U.S. Navy Reserve.
Sang is a graduate of the U.S. Merchant Marine Academy (B.S. Logistics & Intermodal Transportation), the U.S. Naval War College (M.A. National Security & Strategic Studies), and the George Washington University Law School (J.D.).
<! - - - End Page Text - - ->
This page last modified July 10, 2018 jdb