Institute for Corean-American Studies




<! - - - Main Heading - - ->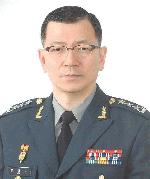 Jeh Seung Yoo
<! - - - - Page Text - - -> Jeh Seung Yoo,
ICAS
Fellow, Lt General (Ret) ROK Army and Former Deputy Minister for Policy, Ministry of National Defense, was commissioned as an Army infantry lieutenant upon graduation from the Korea Military Academy in 1979 (KMA 35
th
Class). He studied in the German Officer School (1976~1978) as a cadet. Jeh Seung retired from active duty after 40 years of military service. He earned his Master's degree in Business Administration from Yeung Nam University (1983) and he received his Doctorate in History from the Ruhr University Bochum in Germany in 2003.
Among his major assignments, Jeh Seung has served as Commander, ROK Army Training and Doctrine Command; Commander, 8
th
ROK Army Corps; Director General for Policy Planning Bureau at the Ministry of National Defense; Commander, 11
th
Mechanized Infantry Division; Deputy C5, ROK-US Combined Forces Command; Deputy Director for Strategic Planning, ROK Joint Chief of Staff; Chief of Military Strategy, ROK Joint Chief of Staff; Commander, 62
nd
Brigade, 20th Mechanized Infantry Division; and Commander, 2
nd
Battalion, 29
th
Regiment, 9
th
Infantry Division.
Jeh Seung has been decorated many times over his military career. His awards and decorations include the Gukseon Medal (the second highest of the Order of National Security Merit, 2011), the U.S. Legion of Merit (2008), and the German Silver Cross of Honor (2002).
He is the author of the book
The Korean War Never Ended
(2013). Jeh Seung has also translated three classic volumes from German to Korean:
Strategy and Tactics
by Günther Blumentritt (1994);
The Second World War
by Andreas Hillgruber (1996); and
On War
by Carl von Clausewitz (1998).
Jeh Seung is married and has one daughter, Jae Eun, and one son, Suk Hwan.
<! - - - End Page Text - - ->
This page last modified May 22, 2017 jdb