Institute for Corean-American Studies




<! - - - Main Heading - - ->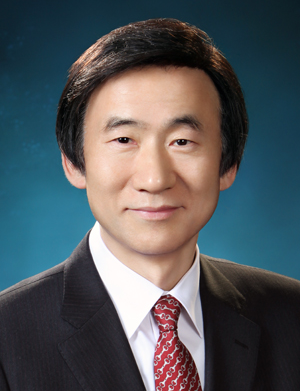 Byung Se Yun
<! - - - - Page Text - - ->
The Hon Byung Se Yun was Minister of Foreign Affairs of the Republic of Korea from March 2013 to June 2017. As the longest serving Foreign Minister after 1981, Byung Se was chief architect of Korea's foreign policy on Korean Peninsula-related, regional as well as global challenges during this time.
His tenure mostly coincides with the second term of Obama administration.
Before that, Byung Se also served as Deputy National Security Adviser (Senior Secretary) to the President in charge of Korea's foreign, defense and unification policy and as Senior Coordinator at the National Security Council of the Presidential Office.
As a career diplomat with 37 year-long experience, he was intensively involved in both bilateral and multilateral diplomacy. His foreign service includes the US, the UN (both New York and Geneva), Singapore and Australia. At home, Byung Se served as Deputy Minister for Foreign Affairs and Trade at the Ministry of Foreign Affairs and Trade.
From March 2009 to February 2013, he was Visiting Professor at the Graduate School of International Studies (GSIS) of Sogang University in Seoul.
Byung Se graduated from Seoul National University College of Law and received a MA degree from Johns Hopkins University's Paul Nitze School of Advanced International Studies (SAIS).
He is now a member of several global ex-leaders' forums and projects on international peace and security, non-proliferation and geopolitical risks, as well as a board member of Korea Peace Foundation.
Last year, Byung Se participated in the publication of a special report titled "Preventing Nuclear Proliferation and Reassuring America's Allies" from the Task Force on US Allies and Nuclear Weapons Proliferation. It was sponsored by the Chicago Council on Global Affairs with Chuck Hagel and Kevin Rudd as co-chairs. He also worked together in publishing a book titled "Revitalization of Korean Diplomacy" sponsored by the NEAR Foundation in Korea.
<! - - - End Page Text - - ->
This page last modified December 21, 2022 rmj