Institute for Corean-American Studies




<! - - - Main Heading - - ->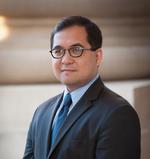 Robert Zarate
<! - - - - Page Text - - -> Robert Zarate is Policy Director of the Foreign Policy Initiative (FPI), a non-partisan, non-profit 501 (c)3 organization that educates and engages U.S. decisionmakers, journalists, and the public on the critical importance of U.S. global leadership in matters of security, diplomacy, international trade, and human rights and democracy promotion.
Prior to joining FPI, Bobby worked several years as a staffer in the U.S. House of Representatives. From 2009 to 2011, he served as Legislative Assistant to Congressman Jeff Fortenberry (R-NE), focusing on foreign affairs, national defense, homeland security and immigration, appropriations, and other issues. Bobby worked as lead staffer for Congressman Fortenberry's
Help HAITI Act of 2010
(Public Law 111-293), which President Obama signed into law on December 9, 2010. In 2009, Bobby worked as a Legislative Fellow on the House Foreign Affairs Subcommittee on Terrorism, Nonproliferation, and Trade, chaired at the time by Congressman Brad Sherman (D-CA).
Before the Hill, Bobby worked as a Research Fellow at the Nonproliferation Policy Education Center (NPEC), a non-partisan, non-profit 501(c)3 organization that educates decisionmakers, journalists, and the public on nuclear proliferation issues, from 2005 to 2008; as an independent consultant on nuclear issues from to 2003 to 2005; at
Wired News
, reporting on the intersections of national security, technology, politics, law, and business, in 2002; and as a Policy Analyst at Steptoe & Johnson LLP in Washington, D.C., where he focused on e-commerce and international controls related to the import, export, and use of encryption and other dual-use items, from 2000 to 2001.
Bobby served on the
Project on Nuclear Initiatives
(PONI) Working Group on U.S.-China Nuclear Issues convened by Center for Security and International Studies (CSIS), visiting Beijing for "Track 1.5" meetings in preparation for the Working Group's March 2013
Final Report
on U.S.-Chinese strategic nuclear competition and engagement.
Bobby co-edited Selected Writings of Albert and Roberta Wohlstetter (2009), a volume of enduring and timely writings on war and peace in the nuclear age by two of America's most controversial, innovative, and consequential strategists. He has also published essays and articles in
TIME.com
,
The Weekly Standard
,
ForeignPolicy.com
,
National Review
,
U.S. News & World Report
, and other periodicals. He has discussed foreign policy issues on PBS NewsHour, C-SPAN's
Washington Journal
, Fox News Channel, Fox Business Network, France 24, CCTV, public radio, and other national and international media outlets.
Bobby holds a B.A. and an M.A. from the University of Chicago.
<! - - - End Page Text - - ->
This page last updated February 7, 2014 jdb