<! - - - Center full page > <! - - - Date - - ->
September 14, 2016






Institute for Corean-American Studies



The International Law Committee
of the Philadelphia Bar Association, Pepper Hamilton LLP and
the Institute for Corean-American Studies

request the pleasure of your company

at a lunch conference



We will have the privilege of welcoming Ambassador Chong Wook Chung,

ICAS

Fellow, of Korea and a team of his delegation ( Goh Kun, Joon-Kyung Kim, Shin Un, and Jaechun Kim). Ambassador Chung will discuss "A Changing Security Architecture in the Northeast Asia and the US-Korea Alliance in the Next US Administration." He currently serves Vice Chairman of the Presidential Committee for Unification Preparation (PCUP) and a member of Presidential National Security Advisory Group. President Geun Hye Park is Chairman of the PCUP.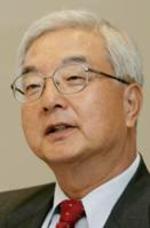 Wednesday, October 5, 2016, 12:00-1:30 PM, at

Pepper Hamilton LLP, 3000 Two Logan Square,

18th and Arch Streets
Philadelphia, PA 19103

Kindly Respond to Kristen McCalla at mccallak@pepperlaw.com or 215.981.4934
by 5:00 pm on Friday, September 30, 2016.

There is no charge for this event, but reservations are required.

Lunch will be served.