Institute for Corean-American Studies




<! - - - Main Heading - - ->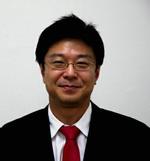 Jaechun Kim
Director, Sogang Institute of International and Area Studies
Professor, Graduate School of International Studies (GSIS), Sogang University



<! - - - - Page Text - - -> Jaechun Kim is a political scientist trained at Yale University (MA in International Relations; M.Phil. in Political Science; Ph.D. in Political Science). Before joining Graduate School of International Studies (GSIS) at Sogang University, he worked at Yale University as lecturer for the Department of Political Science and Yale Center for the International and Area Studies (YCIAS).
Currently he is the director of Sogang Universityís Institute of International and Area Studies (IIAS). He also served as the Dean of Sogang GSIS (2010-2013).
In 2014 he joined Presidential Committee for Unification Preparation. He has been advising the Ministry of Foreign Affairs of Korea as A Member of Policy Advisory Board since 2006. He was a Fulbright visiting fellow to the Sigur Center for Asian Studies at George Washington University (2009) and a visiting professor to the Graduate School of International Studies at Denver University (2005). He was the moderator for Arirang TVís
In Focus
where he and panelists discussed Northeast Asia Security Issues from 2012-2014. Earlier in his career, he had worked for the National Assembly of Korea as legislative assistant and the Bankers Trust Company as credit analyst.
His research interests include International Security, US Foreign Policy, Northeast Asia Regional Affairs, and Inter-Korean Relations. His recent publications deal with the ROK-US security alliance, Koreaís role in global governance, the impact of Korean War on the US military policy, etc.
<! - - - End Page Text - - ->
This page last modified September 16, 2016 jdb