Institute for Corean-American Studies




<! - - - Main Heading - - ->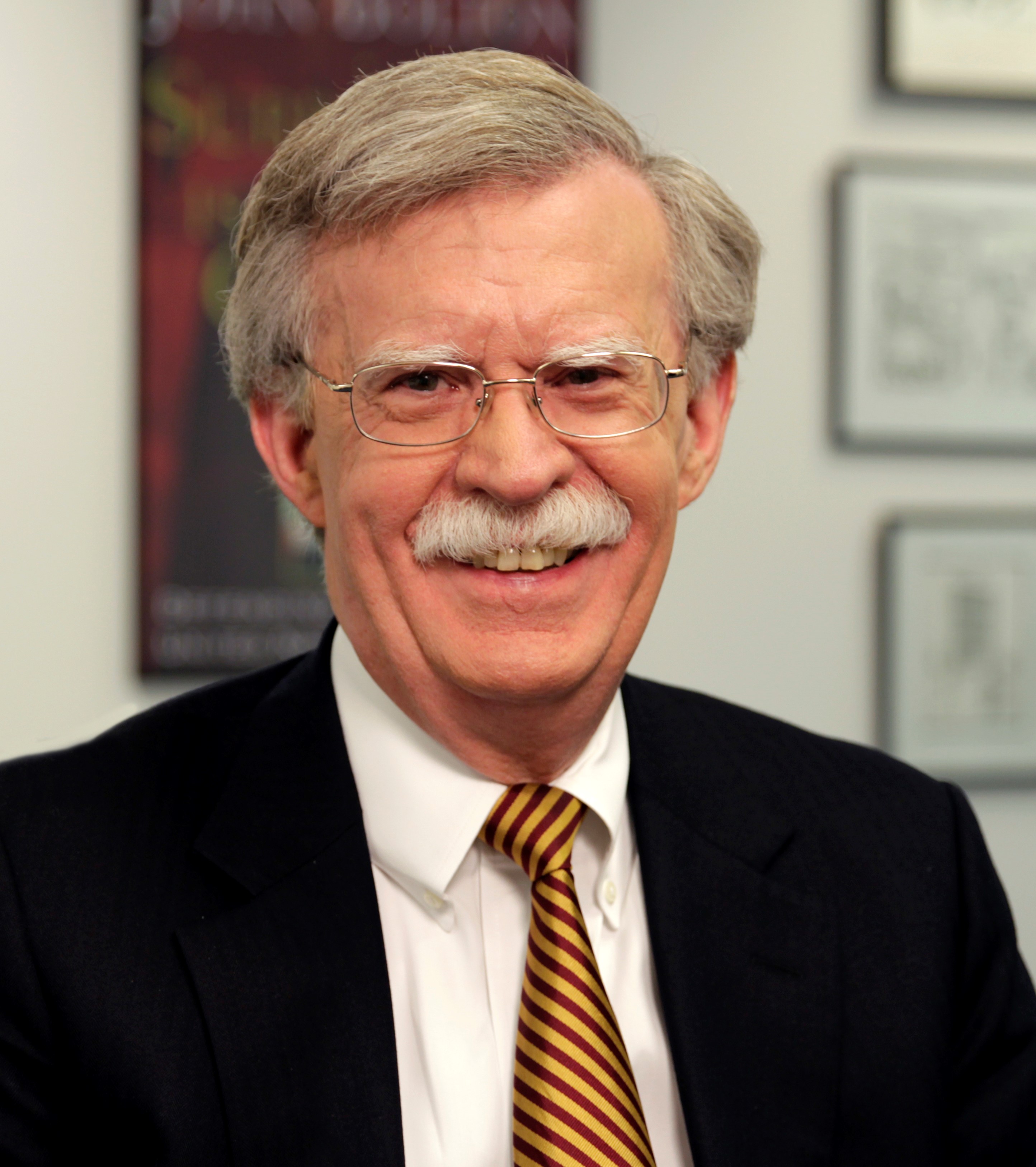 John Bolton

Ambassador
Foundation for American Security & Freedom


<! - - - - Page Text - - ->
John R Bolton served as Assistant to the President for National Security Affairs from April 9, 2018 until his resignation on September 10, 2019. From January 2007 until April 2018, John served as a Senior Fellow at American Enterprise Institute in Washington.
He was appointed as United States Permanent Representative to the United Nations on August 1, 2005 and served until his resignation in December 2006. Prior to his appointment, Ambassador Bolton served as Under Secretary of State for Arms Control and International Security from May 2001 to May 2005.
Throughout his distinguished career, John has been a staunch defender of American interests. While Under Secretary of State, he repeatedly advocated tough measures against the nuclear weapons programs of both Iran and North Korea, and the proliferation of weapons of mass destruction worldwide. John led negotiations for America to withdraw from the 1972 Anti-Ballistic Missile Treaty so that the Bush Administration could proceed with a national missile-defense program.
Ambassador Bolton has spent many years of his career in public service. Previous positions he has held include assistant secretary for International Organization Affairs at the Department of State, 1989-1993; assistant attorney general, Department of Justice, 1985-1989; assistant administrator for Program and Policy Coordination, U.S. Agency for International Development, 1982-1983 and general counsel, U.S. Agency for International Development, 1981-1982.
John is the author of The Room Where it Happened, published by Simon & Schuster (June 2020) , Surrender is Not an Option: Defending America at the U.N. and Abroad, published by Simon & Shuster (November 2007) and How Barack Obama is Endangering our National Sovereignty, published by Encounter Books (April 2010).
Ambassador Bolton was born in Baltimore, Maryland. He graduated with a Bachelor of Arts degree, summa cum laude, Phi Beta Kappa, from Yale College in 1970, and received his Juris Doctor from Yale Law School in 1974. John currently resides in Maryland with his wife, Gretchen. They have one daughter, Jennifer Sarah, who also graduated from Yale College, and received her MBA and SM degrees from MIT in 2014 and is currently a senior manager at Nissan's manufacturing facility in Mississippi.
<! - - - End Page Text - - ->
This page last modified Feb 4, 2022 rmj