Institute for Corean-American Studies




<! - - - Main Heading - - ->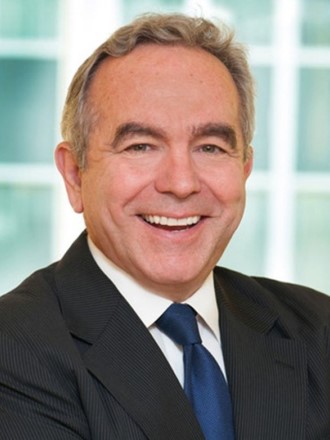 Kurt M. Campbell
Chairman and CEO of The Asia Group, LLC
<! - - - - Page Text - - -> Dr Kurt M. Campbell,
ICAS
Distinguished Fellow and Liberty Awardee, is Chairman and CEO of The Asia Group, LLC, a strategic advisory and investment group specializing in the dynamic and fast-growing Asia Pacific region. Kurt is on the Boards of Standard Chartered Bank and MetLife Insurance. He also serves as Co-Chairman of the Board for the Center for a New American Security (CNAS). Kurt is a member of the Council on Foreign Relations, the Aspen Strategy Group, the International Institute for Strategic Studies in London, and the Trilateral Commission. Dr. Campbell is a Member of the Advisory Board of the UC San Diego School of International Relations and Pacific Studies, a Member of the Advisory Board of the Association of Marshall Scholars, a senior advisor to the 100,000 Strong Foundation, and on the Board of Directors at the National Committee on United States-China Relations. In addition, Kurt is writing a book about his experiences in the Obama Administration working on Asia, tentatively entitled
The Pivot.
From 2009 to 2013, Dr. Campbell served as Assistant Secretary of State for East Asian and Pacific Affairs, where Kurt is widely credited as being a key architect of the "pivot to Asia." He was awarded the Secretary of Stateís Distinguished Service Award (2013) - the nationís highest diplomatic honor. Previously, he was the CEO and Co-Founder of CNAS and concurrently served as the director of the Aspen Strategy Group and chairman of the Editorial Board of the Washington Quarterly. Kurt was the Senior Vice President, director of the International Security Program, and Henry A. Kissinger Chair at the Center for Strategic and International Studies. He was also Associate Professor of public policy and international relations at the John F. Kennedy School of Government, Harvard University. Kurt is the author or coauthor of eight books on foreign policy and national security. Kurt received his B.A. from the University of California, San Diego, a Certificate in music and political philosophy from the University of Erevan in Soviet Armenia, and his Doctorate in International Relations from Brasenose College at Oxford University where he was a Distinguished Marshall Scholar.
<! - - - End Page Text - - ->
This page last updated June 18, 2018 jdb