Institute for Corean-American Studies




<! - - - Main Heading - - ->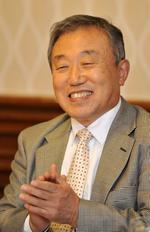 Yearn Hong Choi
Poet, Writer, and Commentator
<! - - - - Page Text - - -> Educated at Yonsei University and Indiana University in public policy and administration, Yearn taught at the University of Wisconsin, Old Dominion University, University of the District of Columbia, and worked in the Office of the Secretary of Defense (1981-1983) as Assistant for Environmental Quality. He retired after ten-year teaching at the University of Seoul in 2006.
Yearn's scholarly articles appeared in the
Environmental Management, Environmental Conservation, Journal of Environmental Education, Journal of Environmental Sciences, Water Environment and Technology, World Affairs, Asian Thought and Society, and World Literature Today
.
His Op Ed articles also appeared in
the Los Angeles Times, the Washington Post, the Washington Times, the Japan Times, the Virginian Pilot, the Indianapolis Star, the Korea Times and the Korea Herald
.
Yearn is the author of
Introduction to Public Administration: Essays and Research Notes, Readings in Public and Environmental Affairs, and South Korea's Environmental Policy and Management
.
He read his poems at the US Library of Congress as invited poet in 1994 and 2003 under the sponsorship of Poet Laureate and Scholars Program. His memoir,
Song of Myself: A Korean-American Life
, was published in 2010 by Poetic Matrix Press.
<! - - - End Page Text - - ->
This page last modified August 1, 2017 jdb