Institute for Corean-American Studies




<! - - - Main Heading - - ->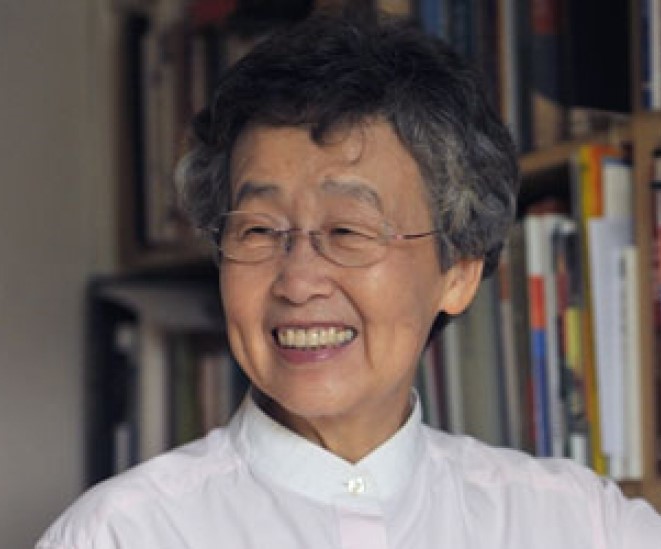 In Ho Lee
<! - - - - Page Text - - ->
In-ho Lee '60 is Professor Emerita of Seoul National University, former Korean Ambassador to the Russian Federation, Ambassador to the Republic of Finland, and President of the Korea Foundation. In addition to being a renowned academic in the field of Russian history, she also is a public activist and a high-profile opinion leader.
Born and raised in Korea, Lee received a B.A. in history from Wellesley, an A.M. in Soviet Union Regional Studies from Radcliffe, and a Ph.D. in history from Harvard. She taught history at Barnard, Columbia, and Rutgers before returning to Korea in 1972, where she combined her academic pursuits with civic endeavors to bring social and political reforms to a nation still not fully free and democratic.
Lee continued her teaching career at Korea University and then at Seoul National University, and laid the foundation for Russian and Soviet studies in Korea by launching the Korean Association for Russian Studies and founding the Russian Studies Institute at Seoul National University. She often spoke out on important national and international issues, including women's issues, as an invited columnist and speaker for major newspapers and television channels. Lee was appointed to various governmental and semi-governmental commissions and boards, most notably the Presidential Commission on Education, National History Compilation Commission, National Commission on Globalization, and Korean Broadcasting System. Her appointment in 1996 as the first female ambassador ever in Korea, and her subsequent promotion to one of the top diplomatic posts even under a changed presidential administration was a reflection of the high esteem in which Lee was held in the still male-dominated public circles of Korea.
Lee's civic activities are marked by her sustained interest in and devotion to the cause of the disadvantaged, be they women, foreign laborers or refugees from North Korea. She helped to establish and lead many NGO organizations, including the Red Cross Youth, Christian Academy of Korea, Women's Hotline, Women's Newspaper, Korean Association of University Women, and New Right Think-Net.
Lee's accomplishments have brought her many honors and recognitions, most recently, the Bichumi Award from Samsung Life Foundation for Public Service, Person of the Year Award from Seoul UNESCO Club, Honorary Doctorate from the Diplomatic Academy of Russian Federation, Chun-gang Award from the Chun-gang Memorial Foundation and the Woman of the Year Award from the Korean National Council of Women. Dr. Lee is also the author of numerous books, newspaper articles and other publications.
<! - - - End Page Text - - ->
This page last modified Feb 28, 2021 rmj