Institute for Corean-American Studies




<! - - - Main Heading - - ->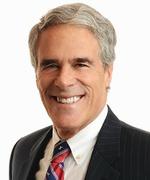 Murray S. Levin
<! - - - - Page Text - - ->
Murray, a senior litigation partner in the Health Sciences Department of Pepper Hamilton LLP, has been involved in a wide variety of matters since joining the firm in 1970. He primarily handles pharmaceutical and medical device products liability cases, toxic tort cases and an array of commercial matters, including those with an international cast.
In recent years, Murray has done a large volume of work in the products liability area for many medical device, biologic and pharmaceutical companies. He has defended medical devices and biologic products, such as catheters, intraocular lenses, IUDs, spinal implants, bone tissue and stents, among others, and such pharmaceutical products as anabolic and other steroids, antibiotics, anti-epileptics, birth control pills, cardiac medications, contrast media, dermatologic medications, fertility agents, major and minor tranquilizers, NSAIDs and over-the-counter preparations. Murray also has defended a number of cases claiming injuries from benzene.
Murray has served as trial counsel, regional coordinating counsel and national coordinating counsel in "mass disaster" cases where in some cases, thousands of litigants were involved, and has several times worked with company attorneys to set up the defense at the outset of such mass litigation situations. He has achieved many dozen summary judgements based on the learned intermediary doctrine, the failure of plaintiffs' experts to create a fact issue, lack of medical causation, statute of limitations and other grounds.
As an outgrowth of his representation of pharmaceutical and medical device companies, Murray has gained experience in related employment matters, trademarks, antitrust, regulatory agency and medical malpractice cases. He also handles banking litigation, including international letter-of-credit cases, and libel law issues, including pre-publication counseling.
In pursuing his interest in international law, Murray has been involved in the trial of a Pakistani-Bangladeshi dispute in federal court, a Portuguese labor matter which came before a Labor Tribunal in the Portuguese Azores, a trial in the French courts, licensing disputes between English and American companies, and the defense of Italian manufacturers in U.S. products cases. He also has handled matters in the Czech Republic, Switzerland, and Holland.
Murray has been admitted to United States Supreme Court and US Court of Appeals Second Circuit, respectively. He is also listed in Benchmark Litigation, The Best Lawyers in America, and Pennsylvania Super Lawyers.
His leadership activities include having served as the first American President of the Association Internationale Des Jeunes Avocats, President of the American chapter and a member of the board of directors of the Union Internationale des Avocat, a Paris based organisation that is the world's oldest international lawyers association founded in 1927. Murray is a member of the House of Delegates of the Pennsylvania Bar Association and served in a number of leadership position within the Philadelphia Bar Association including as a member of the Board of Governors and as Chairmanof the Professional Guidance Committee and International Law Committee.
He did his clerkship under the Hon A Leon Higginbotham Jr, Chief Judge of the Unites States Court of Appeals for the Third Circuit in Philadelphia.
Murray earned his LLB from Harvard Law School and MA from Harvard University, and BA with Phi Beta Kappa from Haverford College.
<! - - - End Page Text - - ->
This page last modified October 3, 2021 rmj