ICAS Winter Symposium Veritas**
---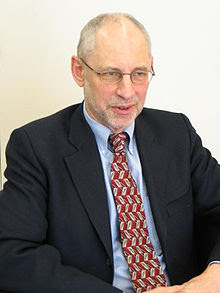 Andrew Nathan



ICAS

Fellow

Class of 1919 Professor of Political Science
Columbia University

VIRTUAL
address

Chinese Politics and Foreign Policy



ICAS

Winter Symposium Veritas

Humanity, Liberty, Peace and Security

February 8 2023 730 PM – 907 PM EST Washington DC
February 9 2023 930 AM – 1107 AM Seoul Tokyo
February 9 2023 830 AM - 1007 AM Beijing

On-line Registration
(No Registration No Admission)


Chair:
Synja P Kim(

ICAS

Fellow, President and Chairman)
Moderator:
Sang Joo Kim(

ICAS

Senior Fellow & Executive Vice President)


Contributors/Discussants
Joseph Bosco
(

ICAS

Fellow; East Asia Security Consultant; Office of Secretary of Defense ret)
William Brown
(

ICAS

Fellow; Senior International Economist, U. S. Department of Commerce)
Patrick Cronin
(

ICAS

Fellow; Chair Asia-Pacific Security Hudson Institute)
Dennis Halpin
(

ICAS

Fellow; former Senior Professional Staff, US House CFA)
Tong Kim
(

ICAS

Fellow; Washington correspondent and columnist for The Korea Times)
William King
(

ICAS

Fellow; Principal/Director; Booz Allen Hamilton)
Donald Kirk
(

ICAS

Fellow; Correspondent and Author)
David Lee
(

ICAS

Intern; newly minted J.D., George Washington University Law School)
Daniel Russel
(

ICAS

Distinguished Fellow, Recipient of

ICAS

Annual Liberty Award; Vice President, Asia Society Policy Institute)
Jihea So
(

ICAS

Member; 11th Grader, Langley High School, Virginia)
Dennis Wilder
(

ICAS

Fellow; Assistant Professor, Georgetown University; former NSC Special Assistant to the President)


Richard Bush
(Senior Global Military Affairs Writer, CNN)
Syung Je Park
(Chairman, Center for New Asia Security Studies)


* as a public service pro bono publico
**

ICAS

designates this educational activity for continuing education/professional development for a
maximum of 1.50 hour credit commensurate with the extent of actual participation.


ICAS

is not an agent of any government and/or a foreign principal (18 U.S.C.951), and solely supported
by voluntary contributions.


ICAS

is the "Go-to-Place" of the first order for American affairs, Korean affairs, Korean-American affairs,
and international/Washington relations.


1.8 million

Korean-Americans reside in the USA. (Census 2015)


1.0 million

Korean-Americans reside in the USA. (MPI 2017)



All Rights Reserved.
This page last modified Feb 8, 2023 rmj
<! - - - End Page Text - - ->